A Clean Environment is Crucial
Rodents and cockroaches are the commonly found pests in your F&B establishments.
---
From food safety to food service industry trends, Pest Off has the knowledge, expertise and experience to protect your business.
All restaurants and food outlets are unique. Hence, our Pest Off professionals will start off every with job with a comprehensive inspection of your property to understand the unique pest pressures your establishment faces. We will, then, work with you to build a protection plan based on the findings. Pest Off's F&B general protection package includes crawling insects, cockroaches and rodents control.
Inspection
1. Site Inspection
In order to develop a treatment plan, our experts will perform a systematic check on each property. The selection of the most appropriate pest control methods and chemicals is essential to addressing the problem at hand. In terms of minimizing and preventing future infestations, we identify the root cause of the problem and provide advice to the client on how to reduce and prevent it.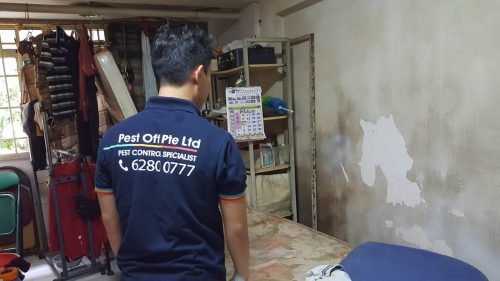 Getting the Job Done
2. Execution
All of our technicians are highly qualified in both technical and academic skill areas, achieving the highest qualification available in the pest control industry from NEA. Our technical experts will employ mechanical control measures as a first step. The last step is to use only NEA-approved and certified pesticides which are low in toxicity to humans but highly effective against the pest.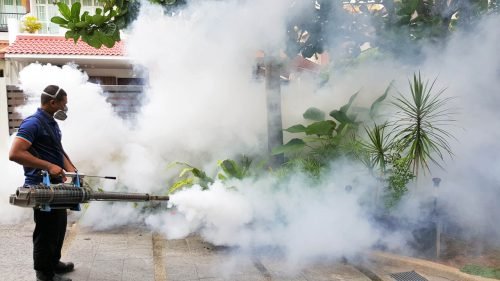 A Year-Round Solution
3. Monitor
Pests visit often, so should we! Your Pest Off professional will visit on a regular schedule year-round to monitor your premise and pest activity. As the property deteriorates this allows more openings for pest to enter the premise, our Pest Off professional will document your progress and problems to ensure the best maintenance approach for your home. We're not happy unless you're 100% satisfied.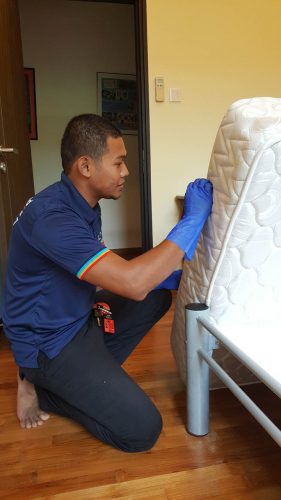 Our Clients
---
Here are some of our our clients.