Why is bird prevention so important? The benefits of bird control and whether methods such as netting  or spike installation is necessary to protect your properties or businesses.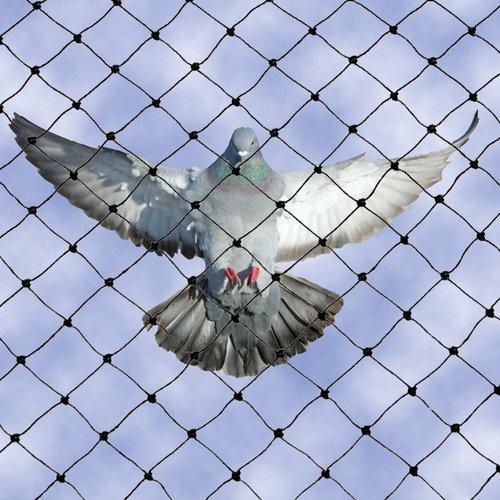 Why is Bird Control Important?
Bird control in Singapore is necessary for various reasons. Throughout the rest of the world, bird populations are known for growing quickly and present several potential hazards. In Singapore alone last year, the National Parks Board (NParks) received nearly 10,000 complaints regarding pigeons in the area. With so many humane, effective, and affordable solutions to choose from, ignoring an issue is not worth the risk. Below are just a few of the problems your home or business could be exposed to if bird trouble persists.
The risks
In actual fact, bird waste is acidic and can be corrosive to metals and machinery, it carries up to 60 known transmittable diseases. In areas where children play, or when food preparation is taking place, birds can pose a serious health risk.
However, the issue does not stop at direct waste. There is a lot of debris brought in by birds when they nest, and they often bring in unnecessary food waste, which is often dropped on the floor, and feathers are left everywhere as well.

A health official can shut down your business if they discover contamination for days or weeks until the problem is resolved. Allowing these birds in your space is a risk you can't afford to take.
10 Cold Hard Truth
It can be worthwhile to invest in a bird control program just to avoid the cost of cleaning up after these pests. The mess created by droppings, feathers, and nesting materials can be difficult to clean. These nuisances cost some companies upwards of $25,000 per year to clean up.
In addition to destroying roof tiles, birds can clog gutters with their nests and leave droppings that will cause rust to build up on construction materials.
Safety risks to employees and customers – slippery bird droppings may cause slip and fall accidents.
Negative impact on business image and reputation.
Awful sight of bird droppings can discourage potential customer from patronising.
Bird droppings may fall on customers, resulting in negative reviews from the bad experience and potentially complaints.
The mess a bird leaves behind can also damage property in several ways. Nests and nesting materials can clog pipes, or even present fire hazards near electrical wires. Droppings have acidic properties than can strip paint- whether it be a customer's car or the trim on your windows.
Contamination of raw materials and finished goods, causing revenue losses.
In addition to presenting disease exposure, bird droppings have also been known to contribute to slips and falls. The increased liability can be very damaging, especially to a business with customers or employees frequenting the area where birds are present.
Costs and risk aside, many government agencies including OSHA and the USDA strongly enforce bird control for certain businesses. Failing to comply with these regulations can be cause for citation, fines, or even temporary closure
Take Control With Pestoff
It is fortunately possible to deter or remove birds entirely through a variety of methods. We recommend our bird spikes deterrent if the birds rest on roofs, ledges, fences or walls. While these spikes may look frightening, they are harmless – they simply prevent birds from landing Our spikes are often extremely cost-effective and attach with adhesive, screws, nails or ties.

If the birds are roosting in an overhang, bird netting can often be an effective solution and isn't unsightly. It simply blocks the birds' access and they are forced to find somewhere else to go.

Alternatively, we provide an all-in-one solution if your business or property is facing other types of bird issue. We are ready to assist 24/7.